Gridiron Club based in Geelong, Victoria Australia
Cardinals Punter Ben Graham to toss the coin this Saturday!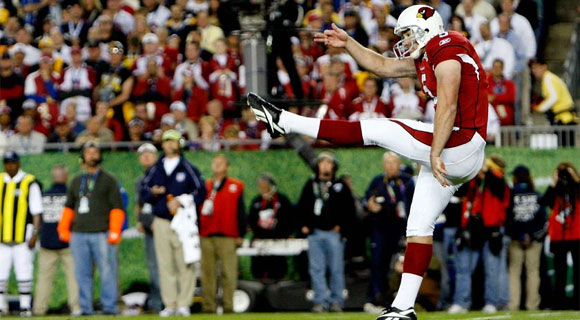 Vic Bowl rematch this weekend at home vs Warriors
The 2011 season will begin with the Round 1 VicBowl rematch between the Bay City Buccaneers and the Monash Wariors on Saturday May 7th at the Corio Community Reserve (click here for google map).
We welcome councillor Bruce Harwood and members of Geelong Otway Tourism to the game. Councillor Harwood will be presenting Arizona Cardinals Punter, and former Geelong Cats captain Ben Graham his Blazer as a Geelong Ambassador. We have been told to expect a large media presence. Ben Graham will then toss the coin as the Buccs Special Guest of honour for the opening game vs the Warriors.
The media have asked that people wear gridiron jerseys and to get some Geelong Cats supporters as Ben represents both codes. Get on board guys! Have been told photos and media release will go all over including back to Arizona.
This is certain to be a fantastic match and and great event and we are delighted that Ben is able to attend. Kick off is at 10:30am.
Following this game the two newest clubs, Ballarat Pioneers face the Melbourne Uni Royals from 2pm as the league gets the chance to see both teams for the first time.

Welcome to our new website. We are still in process of developing and improving the site, stay tuned over the next few weeks as we add more features and content!
The Buccaneers compete against other clubs from across the state as part of Gridiron Victoria.
Welcome our new team medic in 2011!
The Bay City Buccaneers would also like to welcome Megan Barker as our team medic for the 2011 season.
Home Field @ Corio Community Reserve, 20 Hendy Street Corio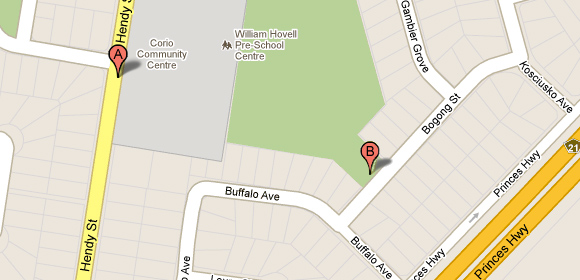 Players and Supporters can enter Via Bogong Street (Marker B) in Corio. You can park around our field giving you the best view of the games from your vehicles.
Officials, Medics and Coaches can enter via Hendy Street (Marker A) car park if they so wish.
New sponsors for the Buccaneers
The Buccaneers have a number of new sponsors. Check out our sponsors page for more information and be sure to give them your support!