The Geelong Buccaneers are NOW recruiting players, coaches and supporters for the 2015 season!
The first training session of Geelong's only American Football Team the Buccaneers is Saturday 7th February at The Cove off Bogong Street (Hendy Street) Corio.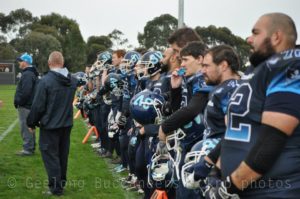 Bored of your current sport? 
Try something new and play the sport that caters to ALL body shapes, sizes and fitness levels. Recruiting both men and women.
Check out our Facebook event for more Info